Conditional history, analysis, consolidation and organization for all your MT4 accounts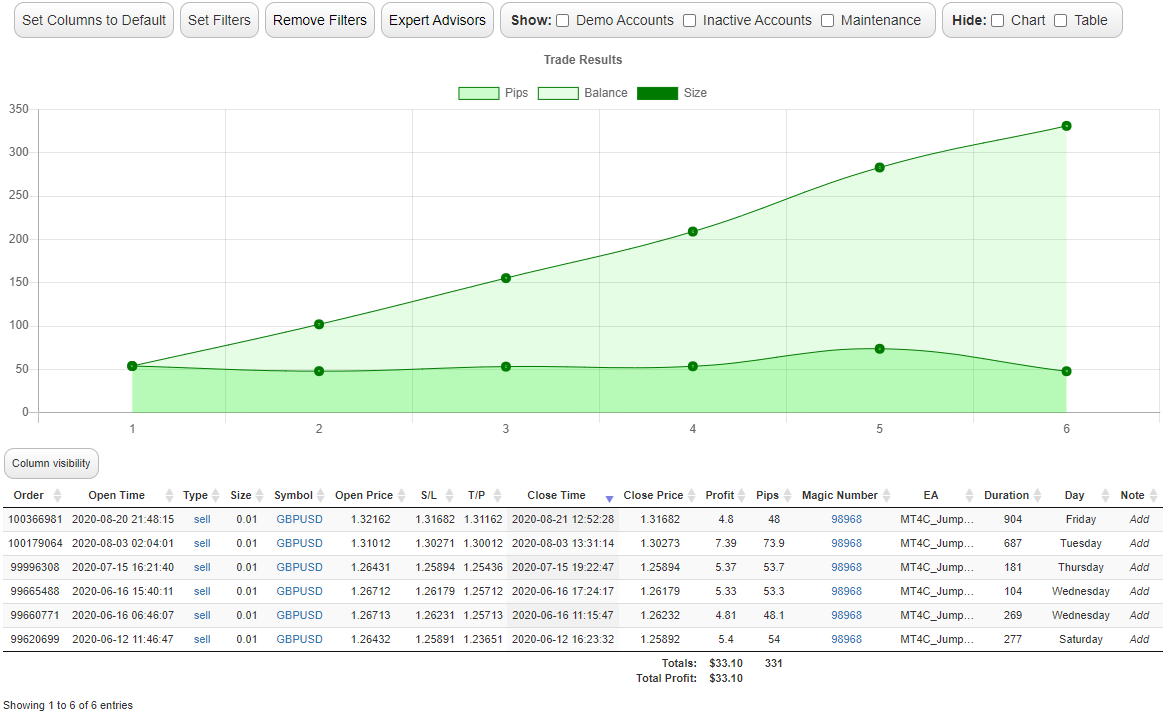 What is IfStats?
IfStats is an automated online statistic, analytic and account history storage tool for your Metatrader (currently MT4 only) trading accounts. Many brokers are deleting account history now. IfStats stores the account history data and then allows you to consolidate and data mine conditional (if) filters on your trading results, in the end, hopefully making better traders by identifying patterns in profits and losses.
What are some examples?
The following are just a few of many examples:
What if you could visualize never trading on a specific weekday?
What if you could analyze only your loss trades and see they only occurred on a certain weekday?
What if you are running a single EA on multiple brokers and only losing on one broker?
What if you're running multiple different EAs on one broker account and have no idea which EAs are successful?
The features of IfStats:
Store all your MT4 account history in one place (preservation and consolidation)
Consolidate and analyze a single (same) expert advisor's trading history that runs across multiple Metatrader accounts/brokers
Consolidate multiple magic numbers under one EA name (as well as display and sort by that EA name)
Analyze your trades by a multitude of filters (broker account, magic number, expert advisor, profit, loss, weekday, date, etc.)
Automatically send your MT4 account history to IfStats.com (no dlls and therefore runs on VPS, etc.)
Analyze and visualize your manual trading
Sort your trade history by most columns
Hide or show whichever columns you want
Added useful information (duration of trade, which week day, etc.)
Add notes to trades
Show table only or chart only views
Categorize and hide (or show) broker maintenance fees, demo accounts, inactive accounts, advanced orders
Export your trades to CSV, Print and Copy
What it is not:
We don't have any advanced statistics or analytics. The analysis you can do is through filtering and sorting only.
How does it work?
It's extremely simple:
Register and subscribe with your email address.
Reference your account number in your IfStats user interface.
Run our EA with minimal configuation on your Metatrader account.
Repeat steps 1-3 for any other broker accounts you want to add.
That's all there is to it. See the full installation instructions HERE.